Gentle & Caring Physicians Committed to Your Total Health
At Fleur, we offer a full range of gynecological care for women of all ages, from adolescence through menopause and beyond. Committed to keeping you at your best for years to come, we deliver the most effective care in all areas of women's health, through an individualized and compassionate care, and the use of advanced medical techniques.
Gynecology Resource Center
Click on the links to watch and learn about our gynecological procedures
TYPICAL CONDITIONS TREATED BY US
---
Cervical Dysplasia (Abnormal Pap)
---
---
---
---
---
GYNECOLOGICAL IN-OFFICE PROCEDURES
---
Cervical Cancer Screening / Cervical Cancer)
---
---
Colposcopy with Biopsy (Colposcopy with Cervical Biopsy)
---
---
---
---
---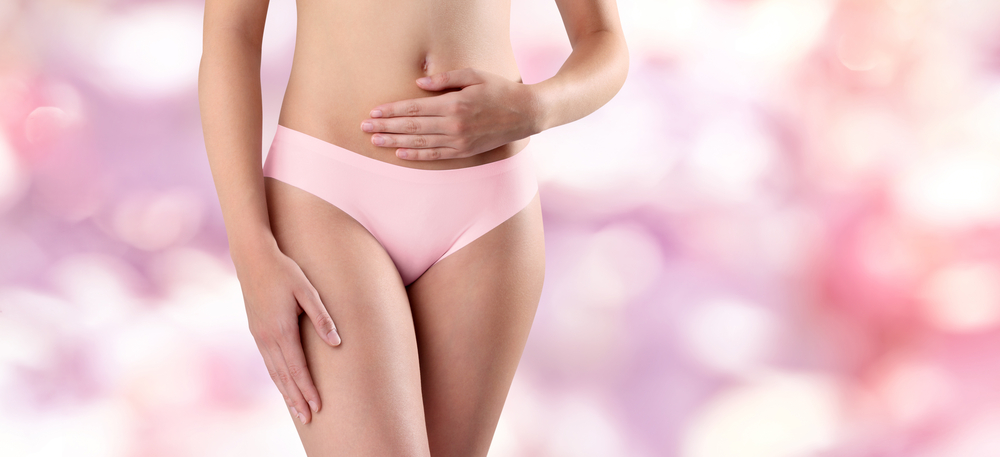 At Fleur Women's Health in Rancho Mirage, CA, we provide gynecology services to help you feel your best. Our doctors conduct screenings, treat chronic conditions, and provide routine care. By addressing all of your women's health needs in a compassionate and informed way, we provide you with the individualized care you deserve.
What Is Gynecology?
Gynecology is the field of medicine that focuses on women's health, including the reproductive organs. Our gynecologists will work with you to prevent health problems, spot signs of chronic conditions, and provide medical solutions when needed.
In gynecology, it is important for the doctor and the patient to develop a trusting relationship. We build this trust with high-quality care and positive communication.
What Do We Treat?
Our gynecology services include exams and treatments for the:
Breasts
Bladder
Pelvis
Vagina
Cervix
Uterus
Ovaries
Endometrium (the lining of the uterus)
In addition, we treat women for hormonal imbalances and other conditions that can affect the entire body. Our work is informed by our specialized knowledge in women's health. Common conditions we treat include:
HPV (human papillomavirus)
Cervical Cancer
Sexually transmitted infections
Amenorrhea and abnormal menstruation
Hormonal imbalances
Cervical dysplasia (abnormal cervix cells)
Ovarian cysts
Uterine fibroids
Urinary incontinence
When Should You See a Gynecologist?
Once a Year
We recommend our patients schedule an annual appointment starting at the age of 13 to 15. The yearly check-up will often include a Pap test. This painless exam checks the cervix for signs of cancer or infection. Most Pap test results are negative, meaning that they do not show signs of a problem. However, if your Pap comes back positive, we will order additional tests and take steps to get you treatment as soon as possible. With early detection, we can prevent serious health concerns.
Routine exams are important because many of the conditions that affect women don't show any symptoms. Infections can take many months to present themselves. Precancerous cells in the cervix can go undetected for long periods of time. Scheduling an annual check-up, even if you feel fine, is the best way to make sure problems are caught and addressed early. The sooner treatment is done, the more effective it can be.
If You Feel Unwell
If you are experiencing symptoms pertaining to your menstruation, your reproductive organs, or your general well-being, schedule an appointment with us. We can perform tests and gather your medical history to find out what's going on. Once we have made a diagnosis, we will plan a course of treatment that will help you feel better. Some common reasons to visit a gynecologist include:
Infrequent menstruation or missed periods
Abnormal bleeding
Menstrual pain
Symptoms of an infection
Pain in the lower abdomen
Chronic bloating or swelling
Incontinence issues
Fatigue or general malaise
Screenings and Treatments
Our gynecology services cover a comprehensive range of women's health concerns. Here are just a few of the exams and treatments we provide:
Treatments for Urinary Incontinence
Urinary incontinence is a condition caused by weakness of the muscles that help control the bladder. When this condition occurs, pressure on the bladder can cause an involuntary release of urine. We can help diagnose this condition and provide a variety of treatments, including physical therapy, medication, and medical devices.
Cervical Cancer Screening
We take several steps to screen for cervical cancer, a condition associated with human papillomavirus (HPV). When caught early, both HPV and cervical cancer can be treated successfully. The first step in the screening is the annual Pap test. If the results come back positive, we may perform a colposcopy and a cervical biopsy. During these tests, a sample of tissue is taken from the cervix for examination under a microscope.
Removal of Ovarian Cysts
It is very common for fluid-filled sacs called cysts to occur in the ovaries. Normally, they are harmless. Sometimes, however, they can cause significant discomfort, including bloating, swelling, pain during sex, and breast tenderness. In rare cases, they can rupture or cause an ovary to twist. We can treat problematic cysts with surgery. Sometimes, we recommend birth control pills to help reduce the chances of new cysts developing.
Treatment of Uterine Fibroids
Uterine fibroids are benign tumors that can form in the wall of the uterus. While they don't always require treatment, they sometimes cause discomfort and complications. Long periods, painful periods, pelvic pain, pain in the back or legs, bowel issues, and bladder problems are all associated with fibroids. To provide relief from these symptoms, we can remove fibroids surgically or prescribe medication.
Endometrial Biopsy
Endometrial biopsies are performed for the endometrium, which lines the uterus. Sometimes, it is necessary to check this tissue for abnormal cells. During the biopsy, a thin suction tube is inserted into the uterus so that a small sample can be collected. This only takes 5-15 minutes and does not require anesthesia.
Staying Healthy Means Better Living
With our state-of-the-art facilities and an experienced team of compassionate doctors, we can give you the highest level of care available. Our gynecologists provide annual check-ups, screen for abnormalities, and administer effective treatments. We address a full range of gynecological concerns, including hormonal imbalances, cancerous cells, infections, and chronic conditions. Having good women's health is one of the most important ways to ensure your well-being.
For more information on our gynecology service, contact us at Fleur Women's Health in Rancho Mirage, CA. We look forward to meeting you and helping you live your healthiest life.