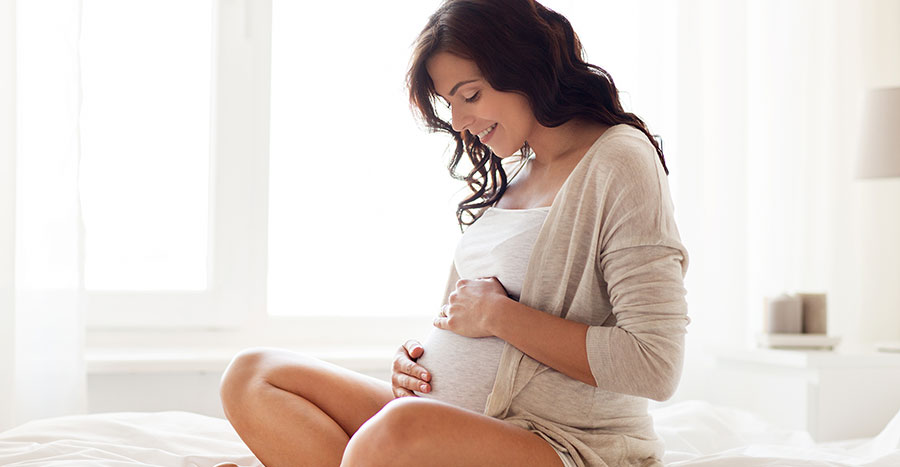 Pregnancy is a very special time in your life, Congratulations!
Understanding the importance of welcoming a child to the world, we are committed to providing you with the highest quality prenatal care in routine and high risk pregnancies.
Working in conjunction with the local Perinatologist and the advantage of having state-of-the-art 3D/4D Ultrasound in our office, enable us to expedite your care and treat conditions immediately if necessary.
Obstetrical Resource Center
Click on the links to learn more about your pregnancy, labor and delivery
---
Prenatal Visit Information
---
Routine Tests During Pregnancy
---
Screening for Birth Defects
---
Nutrition During Pregnancy
---
How your Baby Grows During Pregnancy (Web Link)
---
Post Partum Care/Depression
---
In-house 3D / 4D Ultrasound
---
---
How to tell when labor begins
---
---
---
Fetal Heart monitoring During Labor
---
Cesarean Birth ( C/section)
---
Bringing a baby into the world can be both exciting and nerve-wracking. Moms-to-be have a lot to think about, including their health and the health of their developing babies. At Fleur Women's Health in Rancho Mirage, CA, our obstetrics providers can help your pregnancy go smoothly, from before conception to after the delivery. Whether you have a routine pregnancy or are at risk for complications, our team will be with you at every step of the journey.
What Are Obstetrics and Obstetricians?
The area of medical expertise involving the care of pregnant women is called obstetrics. Obstetricians are doctors who provide check-ups and coaching throughout the pregnancy. Before, during, and after labor, obstetricians can offer medical advice, provide relief from discomfort, and treat abnormal conditions.
Care We Provide
By building a positive relationship with you, we can give you peace of mind and assist you throughout your pregnancy and beyond. Our care focuses on:
Monitoring the health of you and your baby
Making you more comfortable
Managing nausea, pain, and other symptoms
Advising you on good lifestyle choices
Treating conditions that could create complications
Preparing you for labor
Treating postpartum depression
Promoting good health for you and your baby after the delivery
When Should You See an Obstetrician?
Before You Become Pregnant
Some women choose to work with an obstetrician before they become pregnant. Women who are over the age of 35 and those who have had miscarriages in the past can benefit from pre-pregnancy care. This can include referrals to a fertility expert and screenings for certain conditions that might put you at risk. Other women who often become patients before their pregnancies start include those with high blood pressure, diabetes, and chronic infections.
When You See Signs of Pregnancy
If you notice any signs of pregnancy, schedule an appointment with our obstetrics department. Getting a positive reading from an at-home pregnancy test is one of the strongest indicators that you may be pregnant. In our office, we can perform a more definitive pregnancy test and start your prenatal care if it comes back positive. Some signs to watch out for include:
A missed period
Fatigue
Food cravings and aversions
Strong aversion to certain smells
Morning sickness and/or shortness of breath
Frequent urination
Swollen, tender breasts
At Important Intervals Throughout the Pregnancy
As you continue to progress, we will schedule you for several appointments to ensure that everything is going well. When you see us, feel free to tell us about the symptoms you are experiencing and ask any questions you might have.
After You Deliver
A few weeks after your delivery, we will check in to see if you or your baby need any follow-up care.
How Does Our Obstetrics Department Support You?
Routine Check-Ups
From your initial test to the later stages of your pregnancy, we provide ultrasounds and other exams to ensure that you and your baby are in the best possible health. We will frequently ask you how you are feeling and check that all of your vital signs are in good shape. An exciting moment most parents look forward to is when we show them the first ultrasound images of their baby.
Treatments for Discomfort
Pregnancy is not always the most comfortable time physically, but we will be there to help you manage your symptoms. These can range from breast tenderness and mild nausea to severe cramping and false labor. To offset your symptoms, we can provide medications, offer therapies, and suggest certain home-remedies.
Healthy Advice
We are here to answer all the questions you have no matter where you are in your pregnancy. We can make lifestyle recommendations that will benefit your health, keep you comfortable, decrease the chances of miscarriage, and ensure the proper development of your baby. Whether you would like information regarding your diet, exercise, or medications, we will provide it.
General Guidelines
There are certain guidelines that all expectant mothers can follow. These include eating a nutritious diet that includes plenty of protein, vitamin C, iron, fiber, calcium, and folic acid. Abstaining from cigarettes and alcohol is very important. Moderate exercise is beneficial, but you should avoid strenuous or stressful activities.
Taking good care of yourself is always a positive thing, especially because pregnant women are more susceptible to colds and flu. If you become ill, the good news is that most minor illnesses won't affect the health of your baby. We can let you know which medications are safe to take.
Labor Preparation
As the big day approaches, our providers will help you get ready physically and mentally. Going to labor classes can help you prepare, as can making sure you have everything you need in your home. We can refer you to classes and help you make a list of items to get. As your due date approaches, we will schedule extra appointments as needed and closely monitor your progress.
Post-Partum Care
After your delivery, we will provide additional exams to make sure you and your baby are in good health. If you show signs of postpartum depression or another condition resulting from your pregnancy, we can get you the care you need.
Optimal Care During a Special Time
Our obstetrics team is here to make your pregnancy as straightforward and healthy as possible. We take care of your health so that you can focus on all the other things you need to think about.
If you would like to schedule an appointment, contact us at Fleur Women's Health in Rancho Mirage, CA. We look forward to working with you during this exciting time.
---